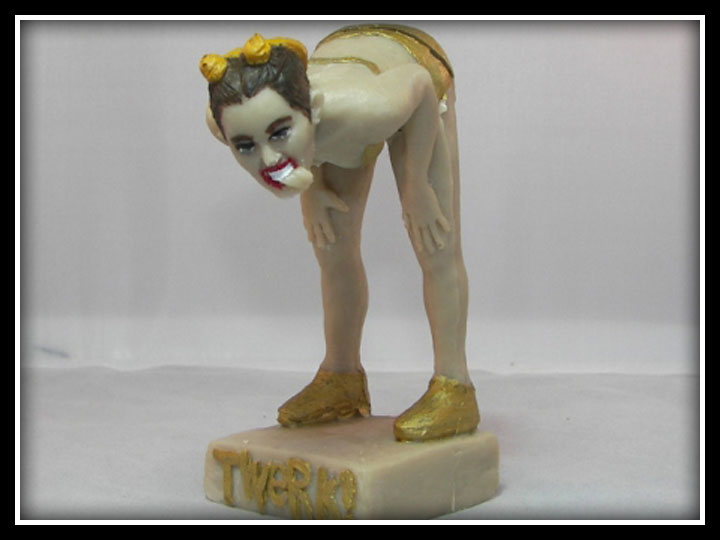 HeroBuilders.com has started production on a Miley Cyrus twerking bobblehead that is for sale on the company's website.
The "Twerker Figurine with Bobble Butt Feature" is selling for $29.95. The company will only make 5,000 of them.
This isn't the first time the company took advantage of something that has gone viral. The company also made figurines of the tan mom from New Jersey, Barack Obama and other pop culture icons.