THE MAC 'N' CHEESE BURGER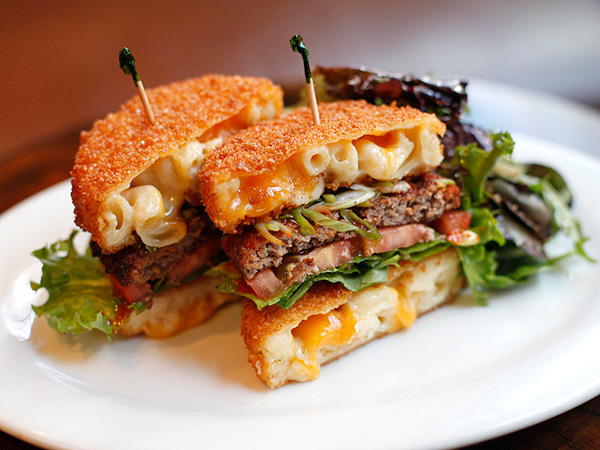 It's a burger with a bun made out of fried mac 'n' cheese.
The Mac Attack is served at a burger restaurant in Chicago. It's an Angus beef patty housed between two deep-fried discs of creamy macaroni and cheese.
It also has crisp lettuce, thick tomato slices, chopped scallions and sriracha ketchup to give it a spicy-sweet kick.